Frame scaffolding is one of the most widely used scaffolds in construction scaffolding. As the main frame is in the shape of a "door", it is called a frame scaffold, also known as an eagle frame. This scaffold consists of standard, ledger, cross diagonal braces, catwalk and adjustable base jack. The frame scaffold is a construction tool first developed successfully in the USA at the end of the Fifties. Because it has the advantages of simple assembly and disassembly, easy movement, good load-bearing, safe and reliable use, good economic benefits, etc., it is developing rapidly.
Frame made by scaffolding pipe usually OD42mm and OD48mm for outer pipe, OD33mm and OD25mm for inner pipe. And fixed with cross brace by lock pin that also make it stable.
Types: main/mason frame, H Frame, ladder frame, walk through frame, snap on lock frame, flip lock frame, fast frame, sanguard lock frame. It is can be used as facade scaffolding, interior scaffolding and full scaffolding.
1.Name: Scaffolding frame, frame scaffolding, frame system
2.Very widely used in building scaffolding, decoration and maintenance support system
3.Material:Q345,Q235,Q195 or as requested
4.Lock options: snap on lock,drop lock,flip lock,fast lock,C lock,V lock,Canadian lock,etc.
5.Surface finish:powder coated,painted, galvanized
6.Package:free steel pallet,or bulk packaging to save space and freight cost per piece
7.Other frame scaffolding components like cross brace, guard rail, coupling pin, base jack,caster, catwalk etc.
8.Types: Main frame, H frame, Ladder Frame, Mason Frame, Walk through Frame, Snap on Lock Frame, Flip on lock frame, Fast Lock Frame,Vanguard Lock Frame.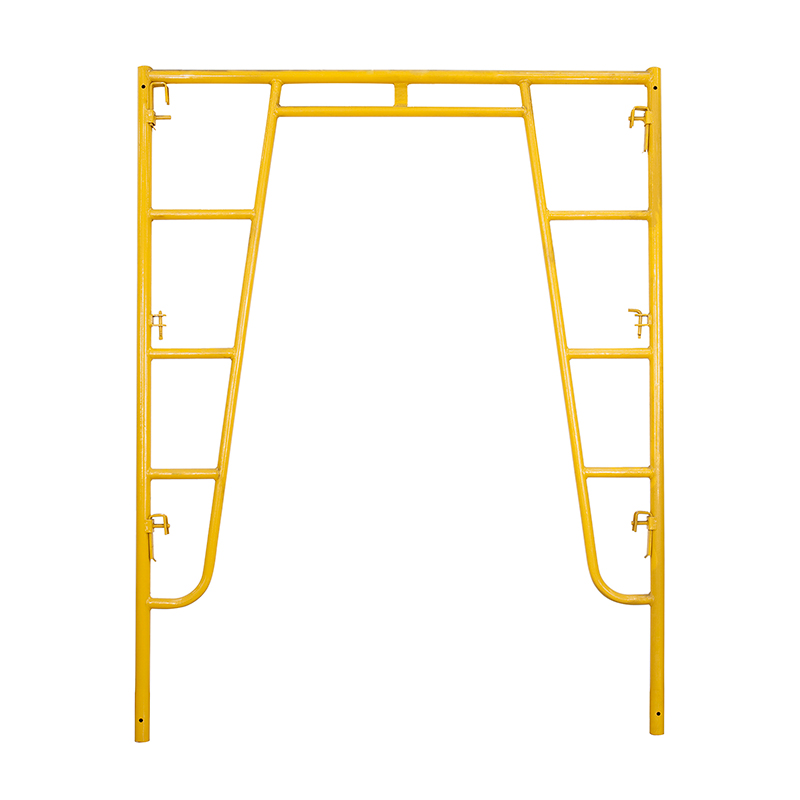 Walk Thru Frame With Venguard Lock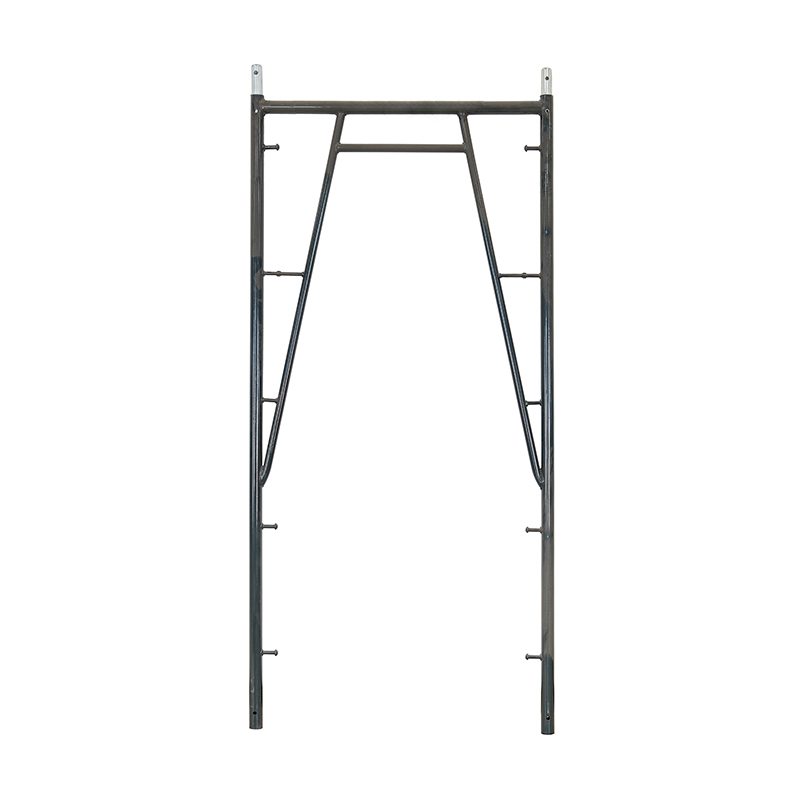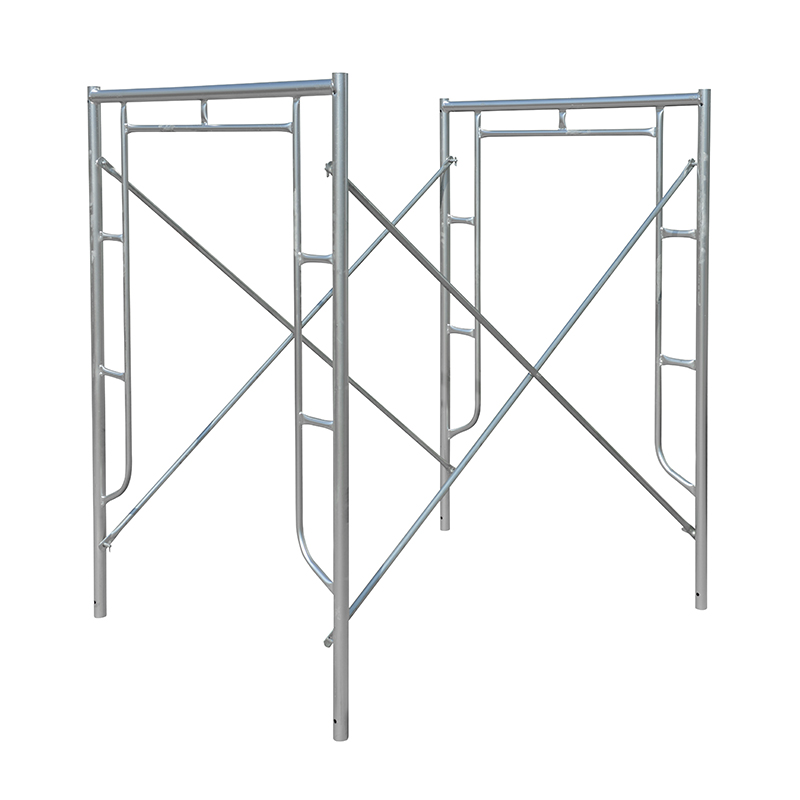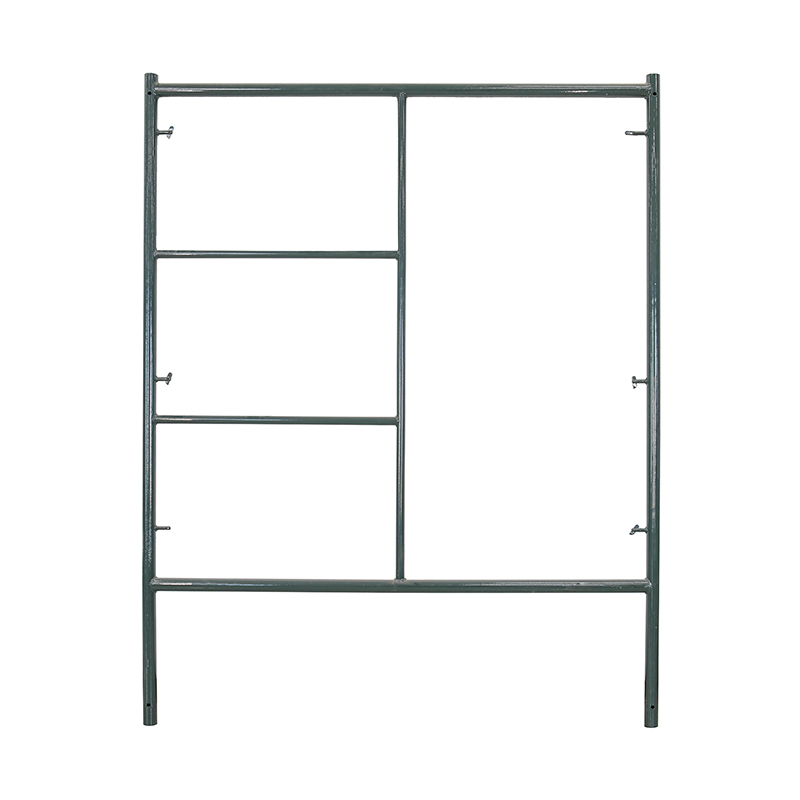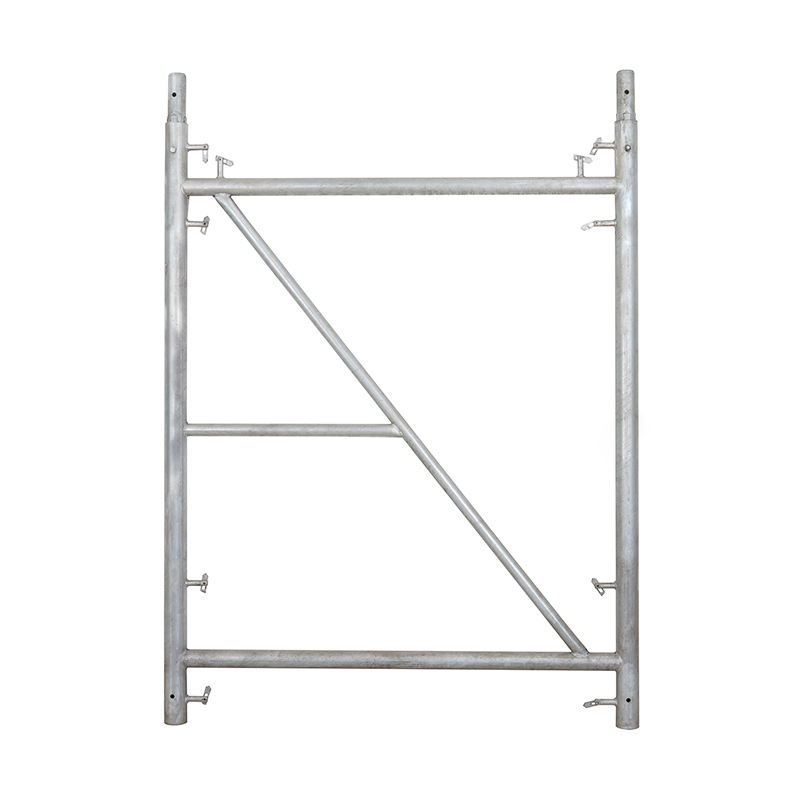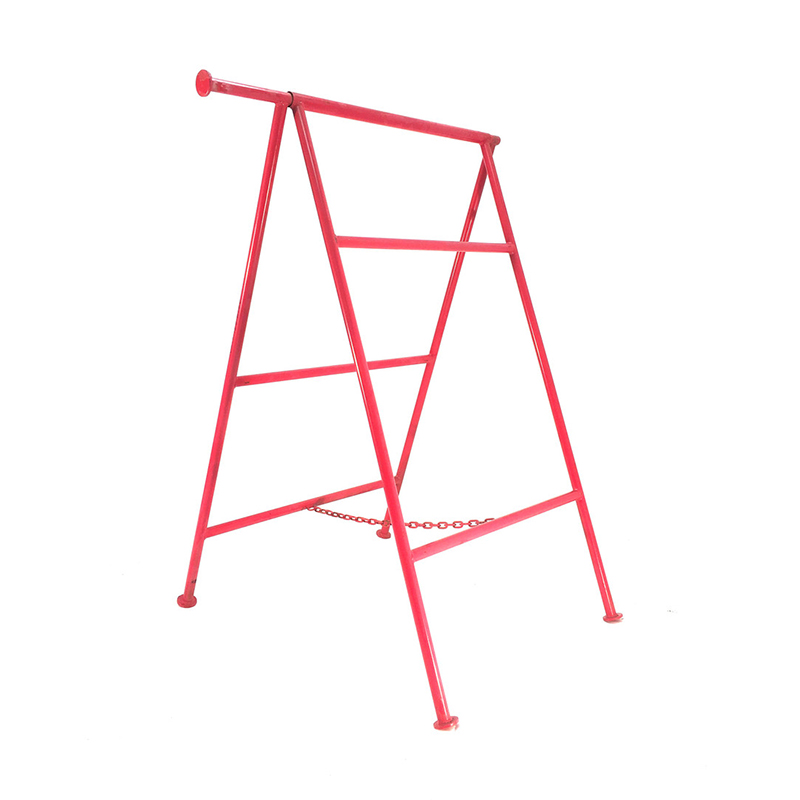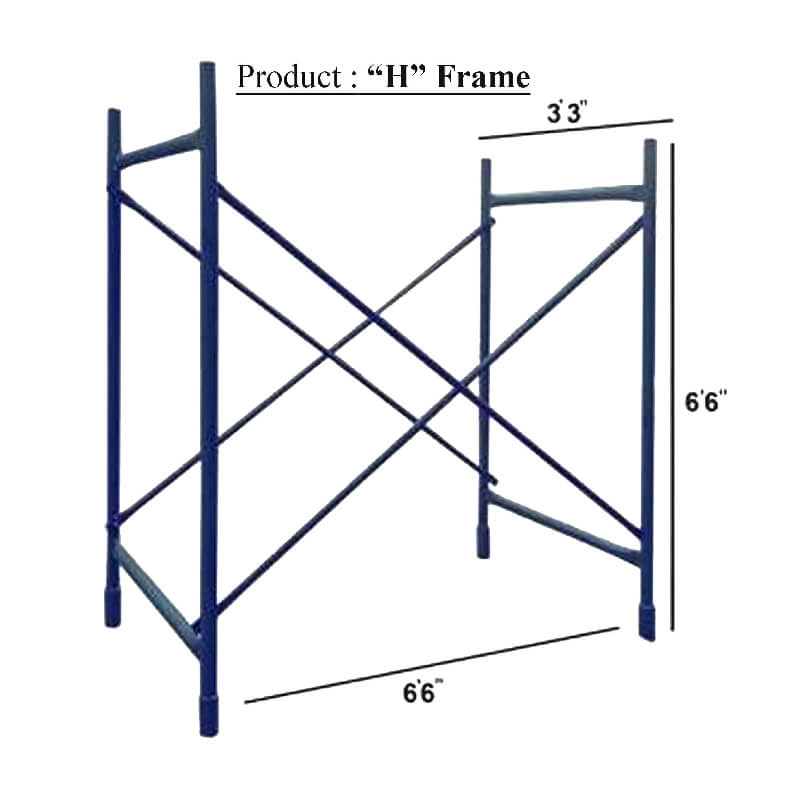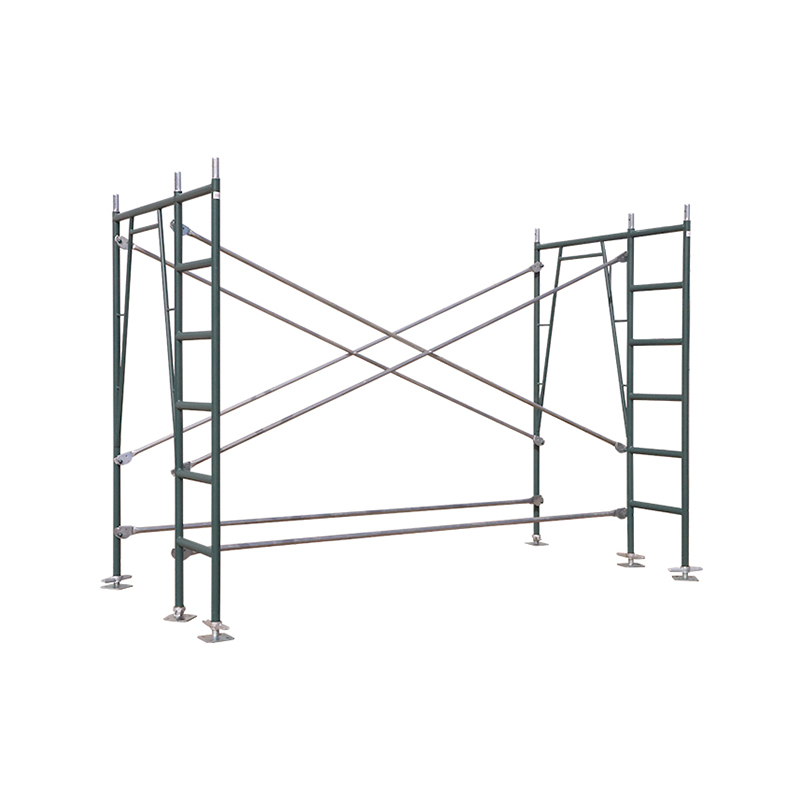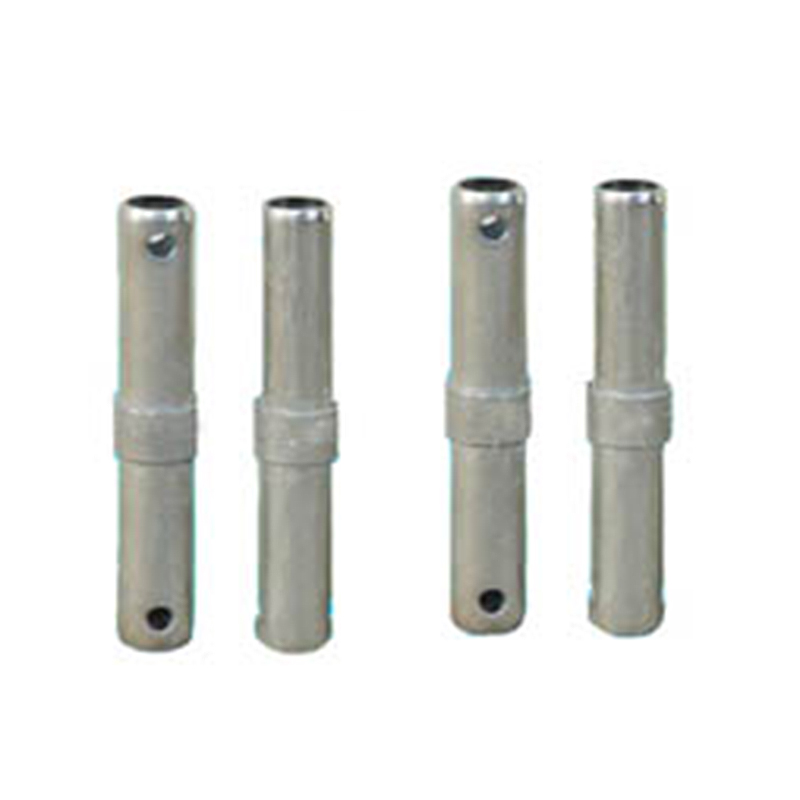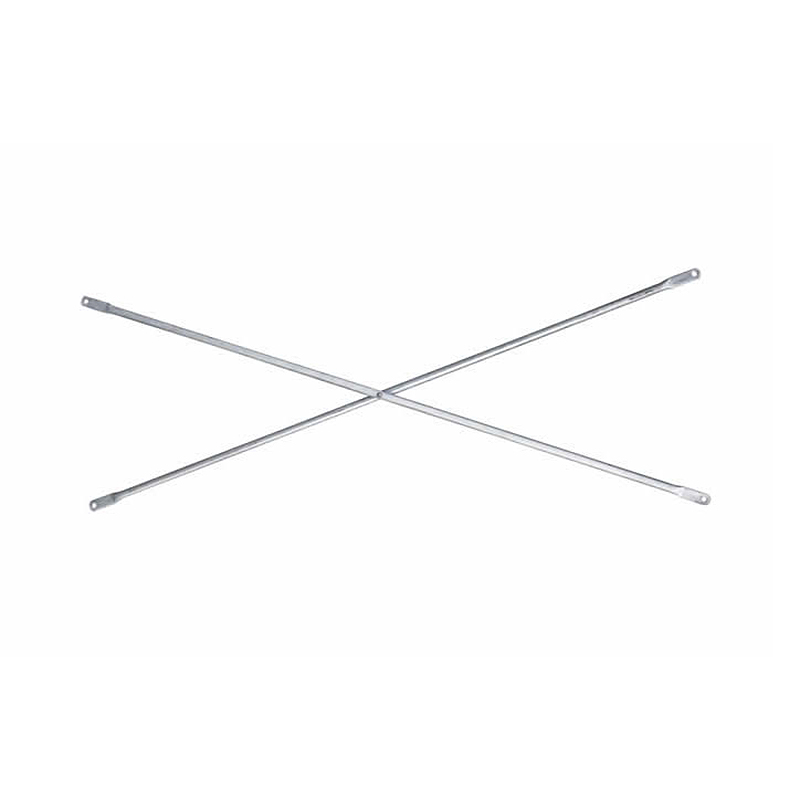 Name

Size mm

Main Tube mm

Other Tube mm

Steel Grade

 

Main Frame

1219*1930

42*2.4/2.2/1.8/1.6/1.4

25/21*1.0/1.2/1.5

Q195-Q235

1219*1700

42*2.4/2.2/1.8/1.6/1.4

25/21*1.0/1.2/1.5

Q195-Q235

1219*1524

42*2.4/2.2/1.8/1.6/1.4

25/21*1.0/1.2/1.5

Q195-Q235

914*1700

42*2.4/2.2/1.8/1.6/1.4

25/21*1.0/1.2/1.5

Q195-Q235

 

H Frame

1219*1930

42*2.4/2.2/1.8/1.6/1.4

25/21*1.0/1.2/1.5

Q195-Q235

1219*1700

42*2.4/2.2/1.8/1.6/1.4

25/21*1.0/1.2/1.5

Q195-Q235

1219*1219

42*2.4/2.2/1.8/1.6/1.4

25/21*1.0/1.2/1.5

Q195-Q235

1219*914

42*2.4/2.2/1.8/1.6/1.4

25/21*1.0/1.2/1.5

Q195-Q235

Horizontal/Walking Frame

1050*1829

33*2.0/1.8/1.6

25*1.5

Q195-Q235

 

 

Cross Brace

1829*1219*2198

21*1.0/1.1/1.2/1.4

 

Q195-Q235

1829*914*2045

21*1.0/1.1/1.2/1.4

 

Q195-Q235

1928*610*1928

21*1.0/1.1/1.2/1.4

 

Q195-Q235

1219*1219*1724

21*1.0/1.1/1.2/1.4

 

Q195-Q235

1219*610*1363

21*1.0/1.1/1.2/1.4

 

Q195-Q235
| | | | |
| --- | --- | --- | --- |
| Name | Tube and Thickness | Type Lock | Steel Grade |
| 6'4"H x 3'W - Walk Thru Frame | OD 1.69" thickness 0.098" | Drop Lock | Q235 |
| 6'4"H x 42'W - Walk Thru Frame | OD 1.69" thickness 0.098" | Drop Lock | Q235 |
| 6'4"H x 5'W - Walk Thru Frame | OD 1.69" thickness 0.098" | Drop Lock | Q235 |
| 6'4"H x 3'W - Walk Thru Frame | OD 1.69" thickness 0.098" | Drop Lock | Q235 |
| 6'4"H x 42'W - Walk Thru Frame | OD 1.69" thickness 0.098" | Drop Lock | Q235 |
| 6'4"H x 5'W - Walk Thru Frame | OD 1.69" thickness 0.098" | Drop Lock | Q235 |
| | | | |
| --- | --- | --- | --- |
| Name | Tube and Thickness | Type Lock | Steel Grade |
| 3'H X 5'W -  Mason frame | OD 1.69" thickness 0.098" | Drop Lock | Q235 |
| 4'H X 5'W -  Mason frame | OD 1.69" thickness 0.098" | Drop Lock | Q235 |
| 5'H X 5'W -  Mason frame | OD 1.69" thickness 0.098" | Drop Lock | Q235 |
| 6'4''H X 5'W -  Mason frame | OD 1.69" thickness 0.098" | Drop Lock | Q235 |
| 3'H X 5'W -  Mason frame | OD 1.69" thickness 0.098" | C Lock | Q235 |
| 4'H X 5'W -  Mason frame | OD 1.69" thickness 0.098" | C Lock | Q235 |
| 5'H X 5'W -  Mason frame | | C Lock | |
| 6'4''H X 5'W -  Mason frame | | C Lock | |
| | | |
| --- | --- | --- |
| Dia | Width | Height |
| 1.625'' | 3'(914.4mm)/5'(1524mm) | 4'(1219.2mm)/20''(508mm)/40''(1016mm) |
| 1.625'' | 5' | 4'(1219.2mm)/5'(1524mm)/6'8''(2032mm)/20''(508mm)/40''(1016mm) |
| | | |
| --- | --- | --- |
| Dia | Width | Height |
| 1.625'' | 3'(914.4mm) | 5'1''(1549.4mm)/6'7''(2006.6mm) |
| 1.625'' | 5'(1524mm) | 2'1''(635mm)/3'1''(939.8mm)/4'1''(1244.6mm)/5'1''(1549.4mm) |
| | | |
| --- | --- | --- |
| Dia | Width | Height |
| 1.625'' | 3'(914.4mm) | 6'7''(2006.6mm) |
| 1.625'' | 5'(1524mm) | 3'1''(939.8mm)/4'1''(1244.6mm)/5'1''(1549.4mm)/6'7''(2006.6mm) |
| 1.625'' | 42''(1066.8mm) | 6'7''(2006.6mm) |
| | | |
| --- | --- | --- |
| Dia | Width | Height |
| 1.625'' | 3'(914.4mm) | 5'(1524mm)/6'4''(1930.4mm) |
| 1.625'' | 42''(1066.8mm) | 6'4''(1930.4mm) |
| 1.625'' | 5'(1524mm) | 3'(914.4mm)/4'(1219.2mm)/5'(1524mm)/6'4''(1930.4mm) |
| | | |
| --- | --- | --- |
| Name | Tube Size | Steel Grade |
| 7' x 4'  Cross Brace Punch Hole | Dia. 1"x0.071" Thickness | Q235/Q195 |
| 7' x 3'  Cross Brace Punch Hole | Dia. 1"x0.071" Thickness | Q235/Q195 |
| 7' x 2'  Cross Brace Punch Hole | Dia. 1"x0.071" Thickness | Q235/Q195 |
| 6' x 4'  Cross Brace Punch Hole | Dia. 1"x0.071" Thickness | Q235/Q195 |
| 10' Guard Rail Punch Hole | Dia-1'-1/4'' | Q235/Q195 |
| 8' Guard Rail Punch Hole | Dia-1'-1/4'' | Q235/Q195 |
| 7' Guard Rail Punch Hole | Dia-1'-1/4'' | Q235/Q195 |
| 6' Guard Rail Punch Hole | Dia-1'-1/4'' | Q235/Q195 |
| 5' Guard Rail Punch Hole | Dia-1'-1/4'' | Q235/Q195 |
| 4' Guard Rail Punch Hole | Dia-1'-1/4'' | Q235/Q195 |
| 3' Guard Rail Punch Hole | Dia-1'-1/4'' | Q235/Q195 |
| 2' Guard Rail Punch Hole | Dia-1'-1/4'' | Q235/Q195 |